RNCM PRiSM | Autumn News 2023
18 September 2023
Upcoming Releases & Events
The Anvil | Delphian | Released on 29 September 2023
Emily Howard's upcoming portrait album, The Anvil, is due to be released globally on Delphian Records on 29 September 2023.
This album features two works that arose out of Howard's collaboration with poet Michael Symmons Roberts, The Anvil (2019) and Elliptics (2022).
The imagined sounds of mass protest run through The Anvil, commissioned by BBC Radio 3 and the Manchester International Festival to mark the bicentenary of the 1819 Peterloo massacre, in which crowds protesting for universal suffrage in St Peter's Fields, Manchester, were brutally crushed.
To a solo soprano who narrates and remembers and a baritone who seems caught in the action, the work adds the immense forces of four choirs – each given music tailored to its particular capabilities, from professional to amateur – and the BBC Philharmonic to ask: what future was being forged in the tragic events that took place that day?

A second collaboration between Howard and Symmons Roberts, Elliptics, is quieter, more elegiac: a meditation on love and death, and on what we hope will survive.
DEVIANCE on Zubin Kanga: Cyborg Pianist | NMC Recordings
DEVIANCE (2023) fuses a number of meaningful artistic stimuli – geometry and the torus; neuroscience; artificial intelligence (AI); and multidisciplinary collaboration. It responds to an experiment about how the brain perceives surprise in music. 
Through collaborating with PD Dr Christiane Neuhaus (Universität Hamburg) using brain-scanning equipment developed by ANT Neuro, DEVIANCE draws upon raw EEG & ERP data associated with the brain waves of volunteers listening to Howard's orchestral work Torus (2016).
Always searching, ever circling; a mesmeric mania, the material for the live piano part for DEVIANCE is merged with two intermittent deviant trajectories:
"Metaphor and mathematics meet raw brain data in the visuals for DEVIANCE. Simulated physical forces of EEG electrode readings and toroidal acceleration move millions of particles into organic neural shapes. Pathways emerge through data-warped space."  — Erik Natanael Gustafsson 
"The sound design for DEVIANCE places centre stage a multi-layered sonic dialogue, juxtaposition, and – at times – competition between the brain and AI algorithms, constantly deriving and deviating from Howard's meditative piano texture and Gustafsson's data warped space."  — Bofan Ma 
DEVIANCE's intricate weave encapsulates a contemplation of deviance in its broadest context, from measuring divergence from norms within science to reverberations across societal hierarchies. 
---
Another Sky Festival | London | 29 September - 1 October 2023
Another Sky is a new London-based festival celebrating experimental music from the SWANA (South West Asia & North Africa) region and diaspora.
Co-directed by Sam Salem (RNCM PRiSM Senior Lecturer in Composition), and Emily Moore (Southern Bird artist management & production; former co-director Kammer Klang), the festival's first edition will be held across London's Cafe OTO and Bishopsgate Institute from Friday 29 September until Sunday 1 October.
This inaugural edition will present composed, improvised and electronic music; short films and moving-image works; six new commissions; a film workshop and an independent label & publisher fair.
Following the festival's launch, further events will also take place across the UK and internationally:
Friday 20 October | Another Sky at the Arnolfini, Bristol
Thursday 30 November 2023 | Sonic Matter Festival, Zurich
Saturday 27 January 2024 | Nuit électroacoustique, Les 6 toits, Geneva
More info can be found at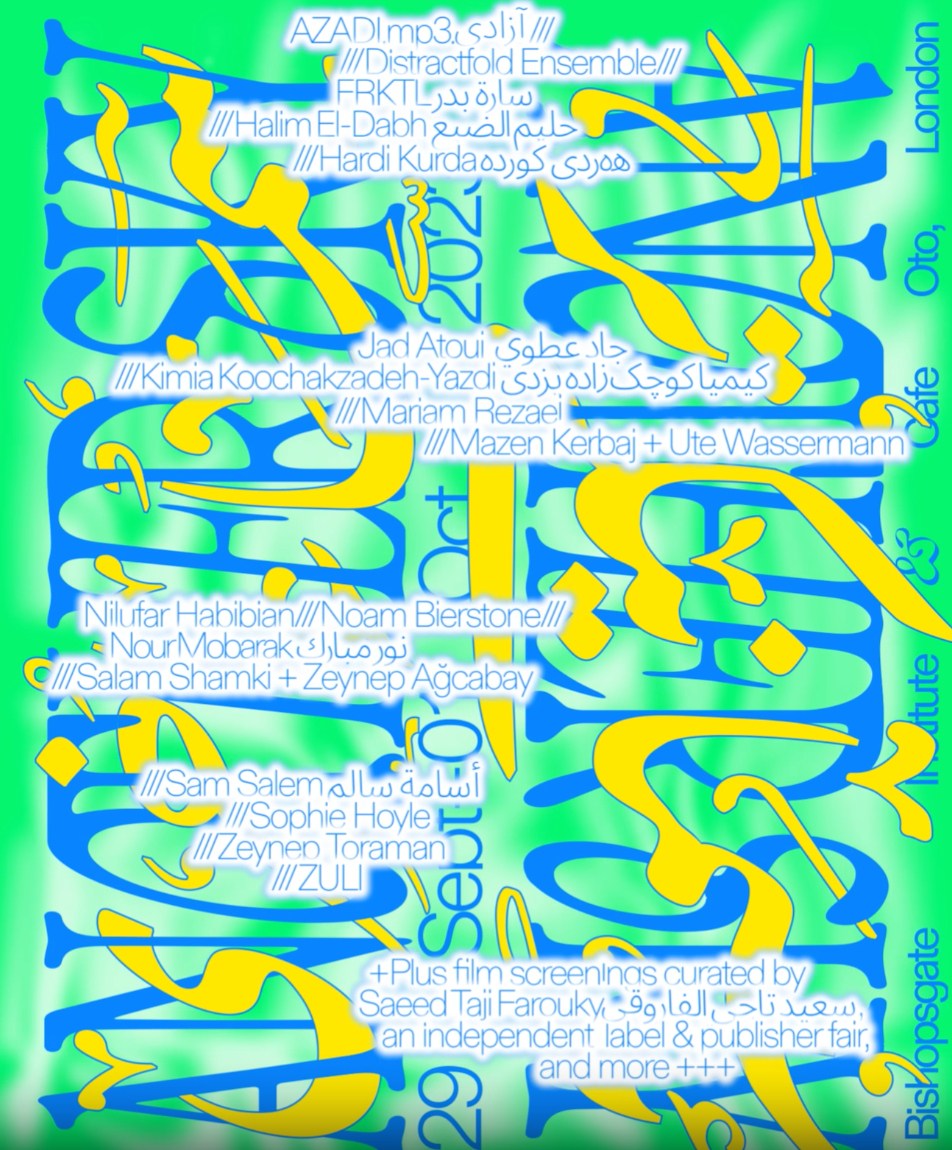 World Premieres with Riot Ensemble and London Philharmonic Orchestra
During summer 2023, PRiSM Artist and Producer in Residence Zakiya Leeming premiered two works with Riot Ensemble, using PRiSM SampleRNN to explore the often-associated topics of dreaming with AI.
Sometimes. In Dreams. I Still… (2023) was commissioned by The Royal Philharmonic Society's Composer Programme and premiered on 5 May at the Tung Auditorium in Liverpool, celebrating Riot Ensemble's residency in their inaugural concert.
Meanwhile. In other dreams… (2023) was premiered at University of Southampton's Turners Sims on 17 July and at King's Place in London on 19 July 2023, alongside a whole set of world premieres exploring music and AI from Benjamin Oliver, Robert Laidlow, Anna Appleby, Megan Steinberg, and Oliver Sellwood.
The former explores lost abilities rediscovered in dream, with the latter journeying into the whimsical, bizarre and less clearly meaningful experiences of dreaming.
On 13 July, the London Philharmonic Orchestra premiered Leeming's Eagle in the Ropes (2023), a work exploring the iconic sounds and movement of circus arts in the orchestra's Debut Sounds concert under the baton of Brett Dean.
Sleeping on / the present | Sam Salem, Noam Bierstone and Weston Olencki
Between late August and September 2023, PRiSM Senior Lecturer in Composition Sam Salem presented Sleeping On / The Present, a mini-tour around Eastern Canada alongside percussionist Noam Bierstone and trombonist Weston Olencki.
Sleeping On / The Present is the culmination of a multi-year collaboration between the three artists, combining two new, ambitious long-form solo works for instruments, objects, live electronics, and video. These include The Way Up & The Way Down (2023) for solo percussion, and Bury Me Deep (2022) for solo trombone.
The project explores time, distance, and the psychogeography of memory, reimagining the relationship between performer, electronics, media, and audience:
| | | |
| --- | --- | --- |
| 28 August | La Sala Rossa | Montreal, Quebec |
| 30 August | Bains Publics | Rimouski, Quebec |
| 31 August – 3 September | Grande Rencontre des Arts Médiatiques | Percé, Quebec |
| 5 September | Charlotte Street Arts Centre | Fredericton, New Brunswick |
| 8 September | Good Robot, Mouse Trap | Halifax, Nova Scotia |
| 9 September | Moncton University | |