PRiSM takes a lead in interdisciplinary and reflexive research between the creative arts and the sciences with a view to making a real contribution to society, to developing new digital technology and creative practice, and to addressing fundamental questions about what it means to be human and creative today.
Uniquely positioned within a music conservatoire environment, the centre brings internationally leading artists and researchers together with undergraduate and postgraduate students across many fields, creating opportunities suited to all levels of interest and experience. This dynamic programme has led to international recognition for PRiSM's work across our four emerging research areas: Music & Maths; Music & Artificial Intelligence (AI); Music & Wellbeing; Music & Environment, as well as our annual Future Music Festival, featured by the BBC, The Guardian, The New York Times and more.
PRiSM events include world premieres and research publications, along with workshops, festival appearances and the use of cutting-edge technology. Our novel collaborative methods involve iterative approaches that enable new technologies to emerge in tandem with creative outputs. We use a variety of tools and methods to explore the potential of AI in music. Our research in this area has led to the development of PRiSM SampleRNN, an open-source tool for neural audio synthesis, and techniques for automatic musical gesture recognition, score and text generation, alongside a wealth of innovative and creative outcomes, from small chamber works and sound installations, to large-scale orchestral works and entire concerts created using AI tools.
PRiSM collaborates with New Scientist, Manchester Science Festival, BBC Philharmonic, Barbican Centre, The University of Oxford, nonclassical, NMC Recordings, Riot Ensemble, Distractfold, BCMG, Contemporary Music for All (CoMA) Manchester, The National Archives, ANU Productions and The Irish Museum of Modern Art, The Warburg Institute, The Santa Fe Institute's Music as Complex Adaptive Systems Working Group, The University of Manchester's Global Development Institute and NOVARS Research Centre (with whom we co-founded the Machine Learning for Music Working Group). We are network partners within the AHRC Research Network Datasounds, Datasets and Datasense led by Oded Ben-Tal.
Current projects include 'Exploring immune memory through music', a Wellcome Trust funded project with Oxford Vaccine Group led by Zakiya Leeming; and the Lucy Hale Festival, focused on Disability and AI, a collaboration between RNCM, Royal Conservatoire of Scotland and Drake Music, led by Megan Steinberg.
Through PRiSM's residency programme, we have commissioned new work from Jennifer Walshe, Memo Atken, Abi Bliss, Leo Mercer, Rose Pritchard, Patrick Sanan, Vicky Clarke, Melanie Wilson, Chihiro Ono, Sarah Fisher, Bofan Ma, Oliver Vibrans, Tilly Chester, Kathyrn Williams, Sonia Allori, Mark Fell, George Lewis and Franziska Schroeder.
An integral part of the extremely vibrant research culture at the RNCM, PRiSM provides a resourceful, as well as highly versatile working environment for postgraduate and early career researchers and practitioners. Recent PRiSM doctoral candidates include Robert Laidlow, Anna Appleby (Norrisette), Tywi Roberts, Ellen Sargen, and Simon Knighton.
The founding directors of PRiSM are composer Emily Howard (Professor of Composition, RNCM) and mathematician Marcus du Sautoy (Simonyi Professor for the Public Understanding of Science and Professor of Mathematics, University of Oxford). They are joined by computer scientist David De Roure (Professor of e-Research, University of Oxford and Turing Fellow, The Alan Turing Institute) and composer Sam Salem (PRiSM Senior Lecturer in Composition).
George Lewis (Columbia University), Elaine Chew (Kings College, London & IRCAM), Patricia Alessandrini (Stanford University) and Bob L.T. Sturm (KTH Royal Institute of Technology, Stockholm) are members of PRiSM's International Advisory Board.
The Centre was launched in October 2017, and in 2019 was awarded £914,000 from the Research England fund Expanding Excellence in England (E3) to support and augment its research.
---
PRiSM Timeline
2023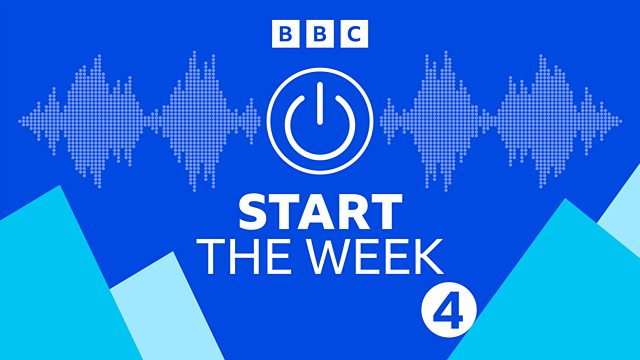 2019